After a simply
delightful
start of the week (see:previous post), here I am again. A little stressed, a little moody but thankfully, feeling much more better.
( derp derp deeerp! )
Anyway, here's the white board next to my table. I got to desecrate it since I'm the only one using this side of the department. DERP.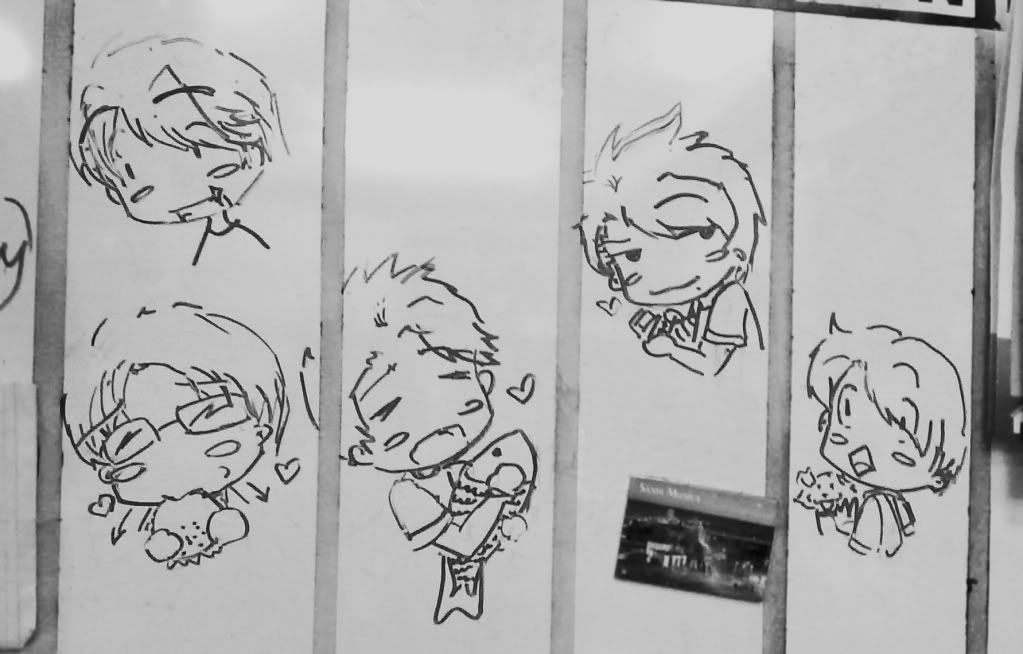 2 more weeks till Christmas! Almost done with my Christmas shopping~ ♥!!